If you notice any itching, vaginal discharge or redness, then you may wonder if you have a herpes or yeast infection.
Both of these unpleasant diseases can cause irritation, vaginal discharge and itching but they also have other different symptoms.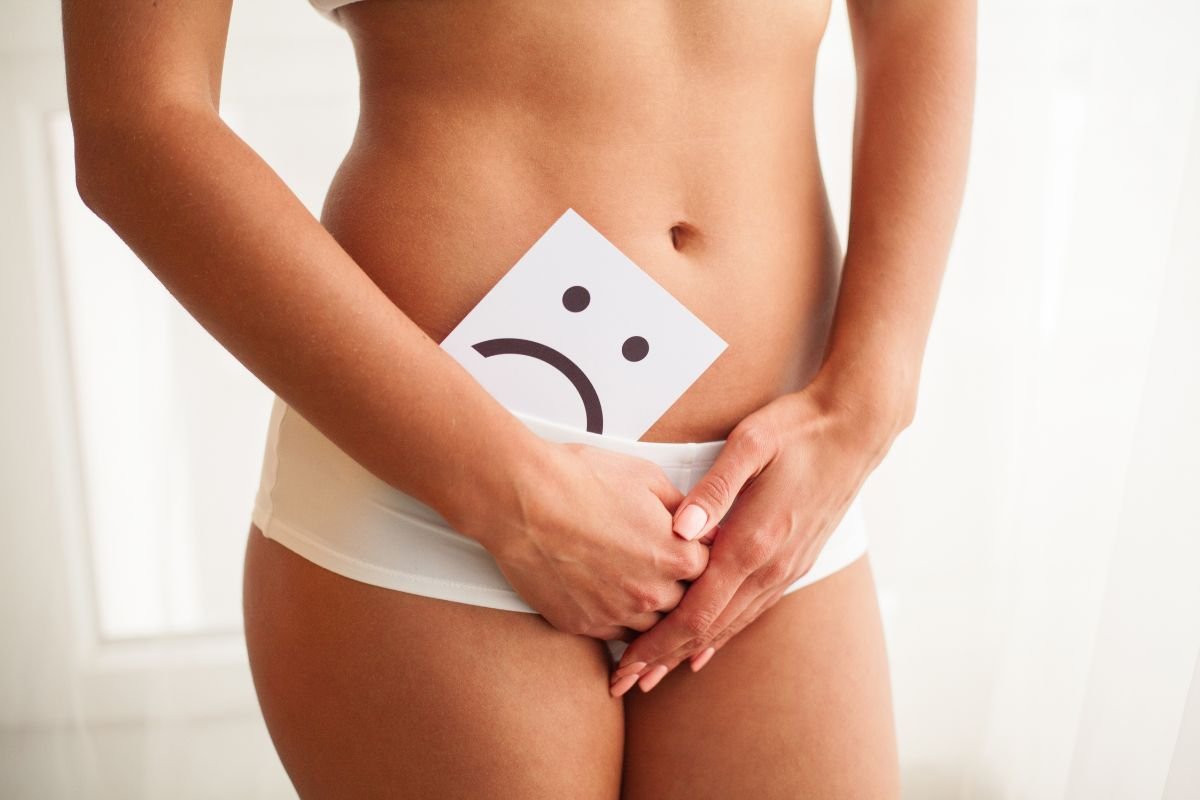 In this guide, we take a look at what yeast infections and herpes are, their symptoms and how you can treat both of them.
What Is A Yeast Infection?
Yeast infections are commonly known as vaginal candidiasis in medicine. A yeast infection is a fungal affection that affects the vagina and vaginal opening.
These infections are typically caused by hormonal changes in your body. This type of infection can lead to pain, itchiness, sensitivity and soreness in the affected area.
Our body naturally produces yeast, also known as candida, to support our digestive system and other bodily functions.
If this yeast production in women is disrupted, then this can lead to a hormonal imbalance that causes a yeast infection.
Pregnant women and those taking birth control pills are more at risk of suffering from yeast infections as their body's hormonal household fluctuates regularly.
Yeast Infection Symptoms
Some of the most common symptoms of a yeast infection are itching and burning in and around the vagina.
You may also notice white vaginal discharge that looks slightly clumpy.
A yeast infection is caused by the overproduction of yeast in a woman's body. The vaginally produces a small amount of yeast naturally.
This amount of yeast is controlled by bacteria. However, when your hormone levels are out of balance, then this can cause yeast growth.
Yeast infections are common in pregnant women, women using contraceptives and females who have an impaired immune system.
You are also more like to suffer from a yeast infection if you live in a humid or hot climate.
Yeast Infection Treatments
Yeast infections are commonly treated with antifungal medication. These could be prescription medication or over-the-counter creams.
If you notice any itching in your vaginal area, it's important that you check with your doctor before you take any medication.
There are other genital diseases, such as vaginal thrush and genital herpes, that can cause similar symptoms to vaginal yeast infections (Also check out How Long Does It Take For Gentian Violet To Cure Thrush?).
Some of the counter yeast infection medications can weaken diaphragms and condoms which means you are more likely to contract an STI or get pregnant.
What Is Genital Herpes?
Herpes is a sexually transmitted disease that is caused by the Herpes Simplex virus, also commonly known as HSV.
As a disease that is contracted through sexual intercourse, symptoms usually show around sensitive areas, such as the groin, buttocks and anal area.
This being said, you can also contract herpes near your mouth after performing oral sex.
As this virus is contagious, you may even contract HSV when you come into contact with the virus around the groin area or any liquid from this area.
This could be genital substances from sex, the skin near the genitals or the mouth or saliva during oral sex.
However, you cannot contract genital herpes from touching objects that have been in contact with HSV-affected areas.
Genital herpes can affect both women and men.
Genital Herpes Symptoms
In the early development stages of genital herpes, you will notice a burning, tingling or itching sensation around your groin, vagina or anal area.
There may also be vaginal discharge as an early sign of herpes. In addition to the skin symptoms, you might also experience flu-like symptoms, such as aches, fever and swollen glands.
One of the clear signs of herpes is blisters are the genitalia, mouth or rectum. These blisters break open and become sore and painful.
Genital Herpes Treatments
Genital herpes is typically treated with antiviral medication. While there is no cure for herpes, you can still manage the symptoms.
Antiviral medications help to shorten herpes outbreaks and make them less frequent.
It's important that you treat your herpes blisters as they can break open and spread the virus to other parts of your body.
You can avoid contracting genital herpes by using a condom. As the herpes virus spreads through anal, oral and vaginal sex, wearing a condom significantly reduces the reduces of herpes.
Similarities Of Herpes And Yeast Infections
Yeast infections and genital herpes are very similar diseases with similar symptoms, especially in the first development stages.
Both conditions can cause itching, burning and an uncomfortable sensation around your groin area, vaginal opening and vulva.
In addition, you may also notice that urinating is painful with both a vaginal yeast infection or genital herpes.
Differences Between Yeast Infections And Herpes
While herpes and yeast infections show some of the same symptoms, there are also a few clear differences you should look out for.
Redness Or Blisters
A vaginal yeast infection only turns your vaginal area red but it doesn't cause any blisters or ulcers.
On the other hand, genital herpes can lead to sores and a number of blisters that are red.
Discharge
While you may spot a kind of vaginal discharge with both conditions, a vaginal yeast infection creates a discharge looking with cottage cheese.
In comparison, you will get a clear discharge from the herpes blisters. This fluid is clear and thin in consistency.
Affected Area
Both a yeast infection and herpes can affect the vagina and penis areas. However, herpes typically isn't very widespread and it often just affects one side of the body.
On the other hand, yeast infections can spread across the entire vulva and vaginal area.
Lymph Node Enlargement
Vaginal yeast infections usually only affect the groin without any impact on the lymphatic system.
Herpes, however, can lead to flu-like symptoms that go hand in hand with larger lymph nodes.
Other Symptoms
Herpes can produce chills, fever and other symptoms, whereas a vaginal yeast infection doesn't show any other symptoms.
Final Thoughts
While both yeast infections and herpes feel very uncomfortable around your genitalia, there are some clear distinctions between the two.
Before you start treating the symptoms, make sure to check in with your doctor.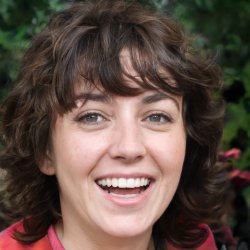 Latest posts by Amelia Martin
(see all)